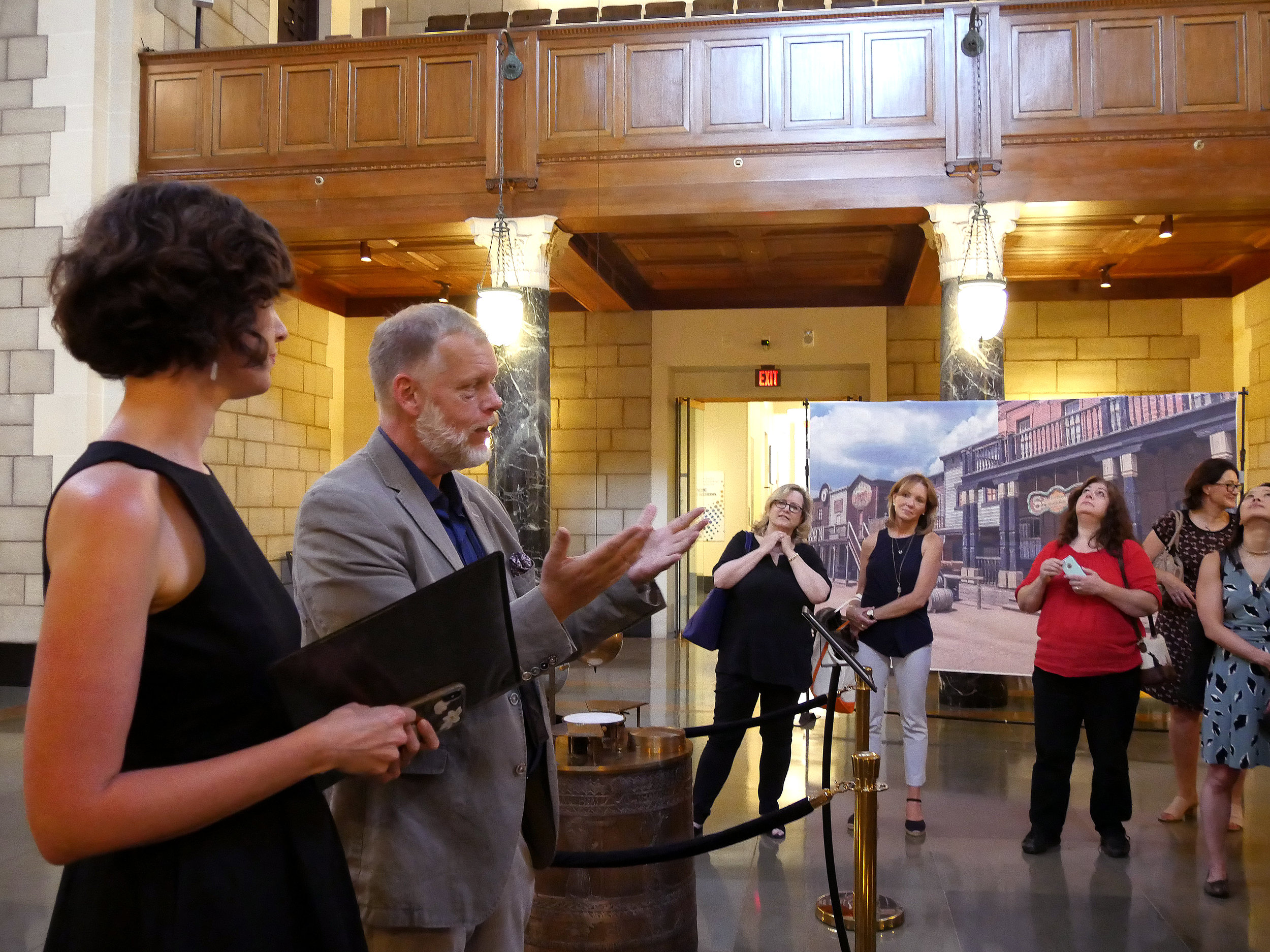 On July 17, 2018, over thirty MIT alumni, guests, and friends signed with MITArchA, AMITA, and the MIT Club of Washington DC to attend a unique event at the National Academy of Sciences. The event included: a tour of the building and the exhibitions, an outdoor film screening, and a scavenger hunt. The group met at the bronze Einstein statue on Constitution Avenue.
The National Academy of Sciences was established under Abraham Lincoln in 1863 as a private, nonprofit society of distinguished scholars. There are many connections between MIT and the NAS including a number of key persons such as Charles Vest, the former MIT president who served as the president of the National Academy of Engineering.
The National Academy of Sciences building was designed in 1924 by Bertram Grosvenor Goodhue, business partner of Ralph Adams Cram, professor and chairman of Architecture at MIT. The building was expanded under the aegis of Harrison and Abramovitz, with an auditorium featuring advanced acoustic design by Cyril Harris who was later involved in the Metropolitan Opera, the Kennedy Center, and the Lincoln Theater.
Attendees were able to view many exhibitions in the Academy of Sciences, including Aquahoya, developed by the MIT Media Lab. After the tour there was a scavenger hunt and an outdoor screening of the 1974 science fiction film Westworld, featuring Yul Brynner.